Orchidpeople Flasks
July 2018
We continue to receive shipments of flasks of our own crosses for sale. Each flask contains between 35-40 plants Many of these are crosses we consider warm tolerant based on our growing and testing on our benches at 250 above sea level in Hawaii on the Big Island. Of course you will have to try these crosses under your growing conditions to verify this. In most cases one or both parents definitely are warm tolerant and were tested and shown warm tolerant. We make no guarantee as to heat or warm tolerance. We provide as much information as possible for you to make an informed decision.
There are only a few each of these flasks so supply is limited.
Price: $50 per flask plus $15 shipping Fedex.
NOTE Pictures are below the descriptions
OPP752 (Valerie Absolonova x canaliculatum) 'Mana' 1 left
A very warm tolerant cross of two warm tolerant parents. Miniature flowers on compact plants.
Blooms more than once a year.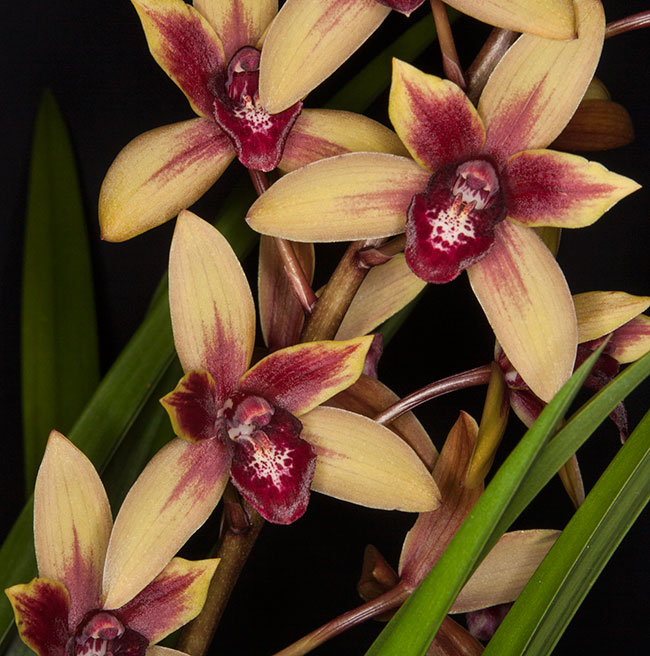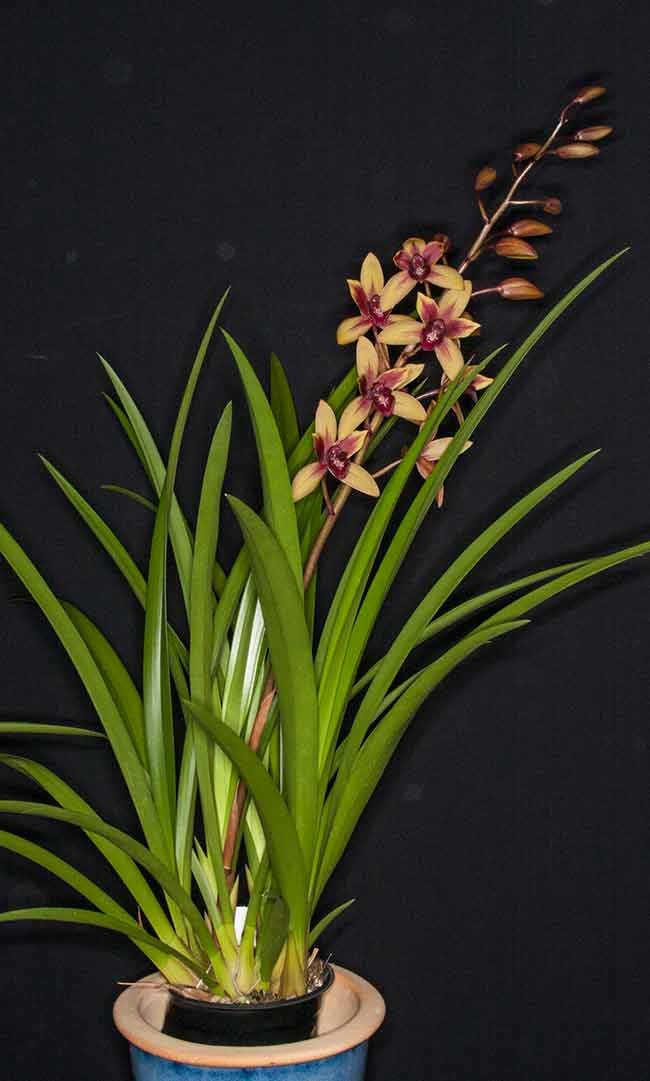 OK1626 Street Hawk x Peter Pan 'Lawson's #5 WT
We expect nice mini reds from this cross with lots of flowers on a tall spike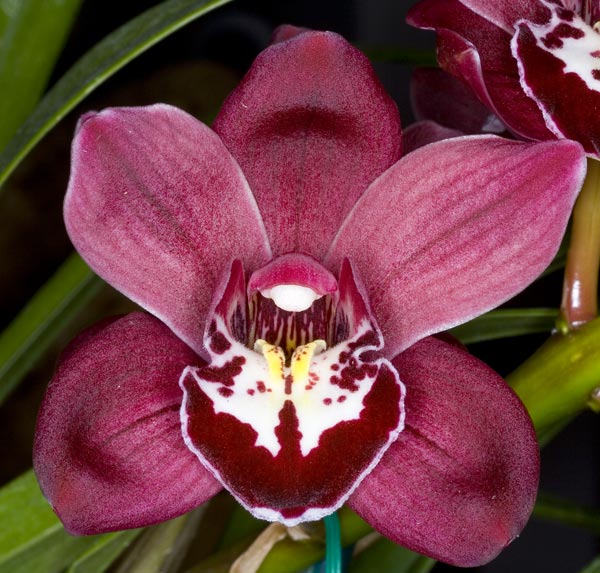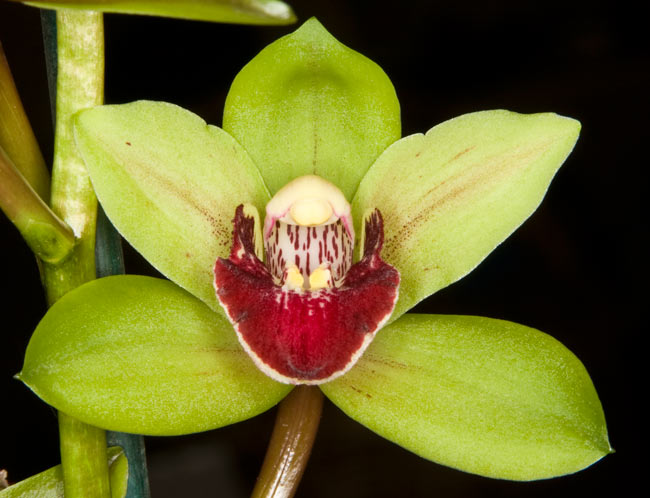 OPP585 Golden Road 'Sunbeam'
We made this Warm Tolerant cross from (Enzan Shining 'Royale Flame' x Mighty Tracey 'Eruption) #2 x Valerie Absolonova #13. It has 3 inch flowers, blooms from June until January. Tall straight spikes and free blooming.
This is a very easy to grow Cymbidium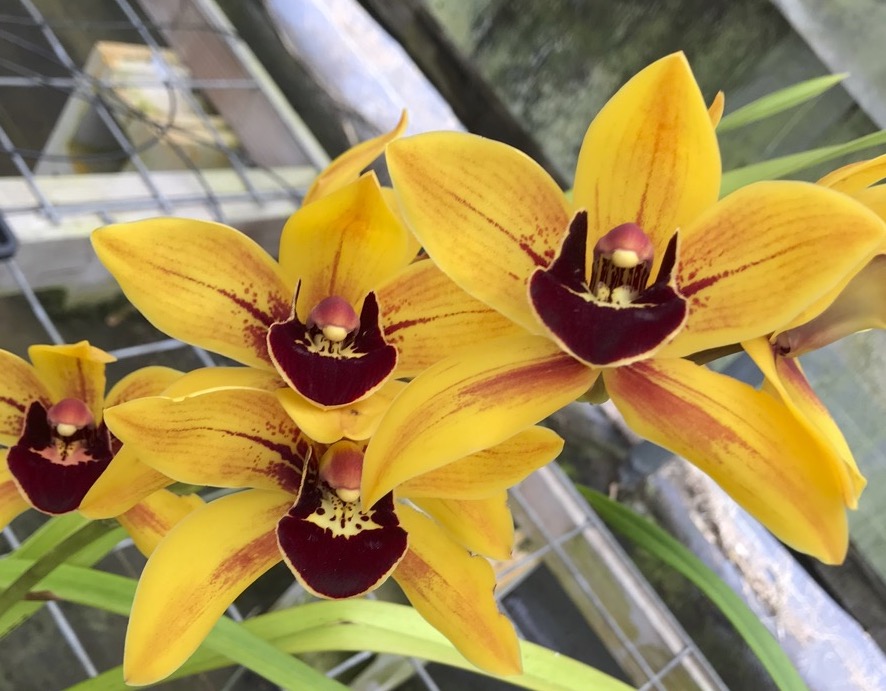 OPP632 Terrapin Flyer #2 WT
The combination of Peterborough and King Arthur make this clone a nice spiking
intermediate lovely green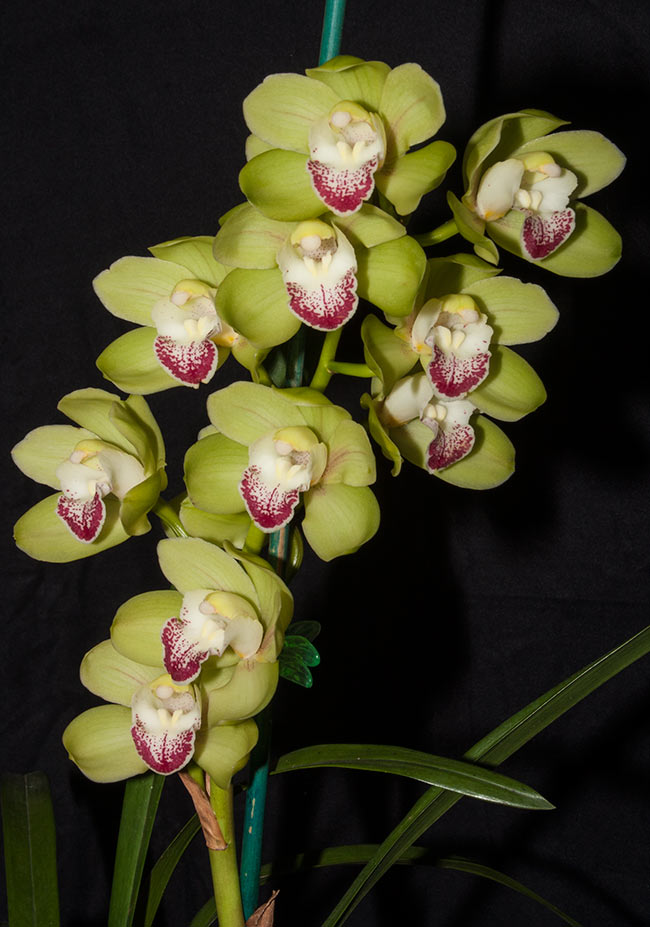 OPP848 Wendy Dolling 'Red Lips' x Peter Pan 'Lawson's #5' WT
A double dose of Peter Pan and the high flower count of Dolly should produce lots of spikes and be a lovely mini warm tolerant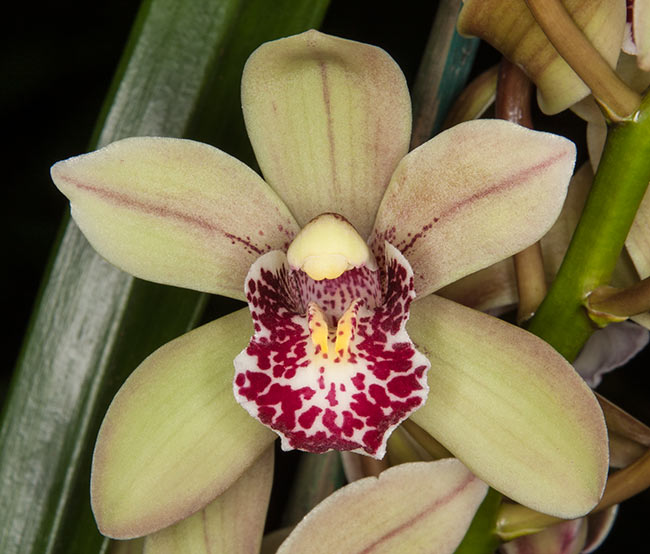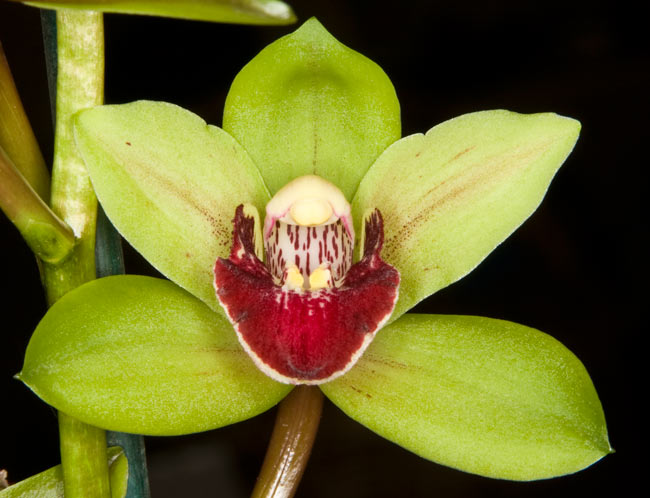 OK1719 Peterborough x Isadore Rosenfeld 'Mana' WT
A double dose of Peterborough combined with Peter Pan in this warm tolerant cross. Expect larger
flowers than Peter Pan and nice red lips. Possibly some albas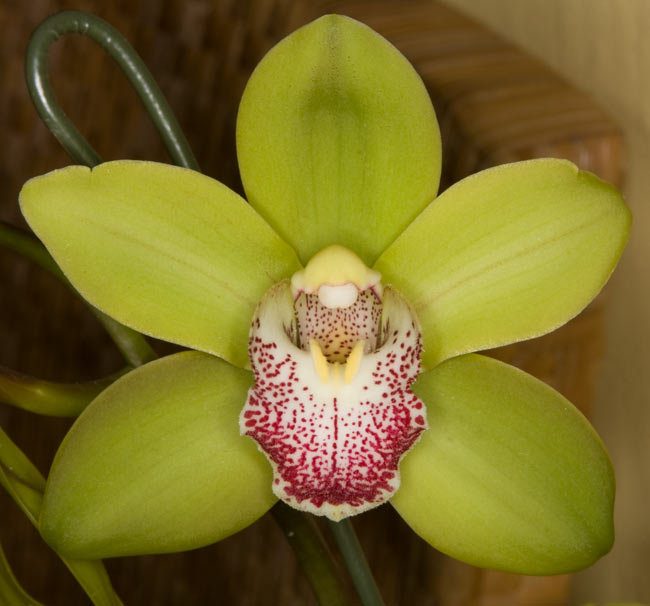 OK1712 Peterborough x Box of Rain 'Alba' WT
Kusuda Shining and Valerie Absolonova add to the Peter Pan in Peterborough so you should
see some nice WT albas come from this cross.